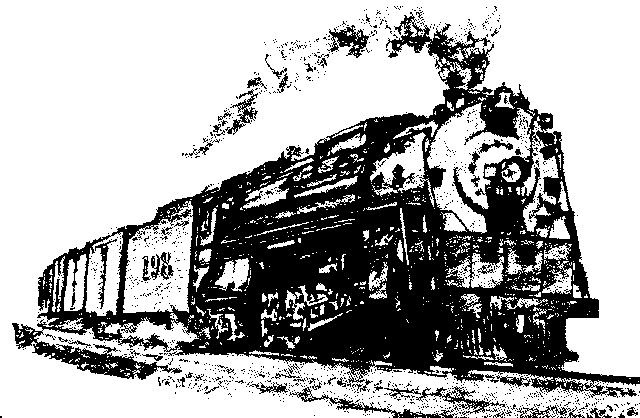 South Coast Model Railroaders -- continued
A lot of work has been done in the past months getting the mountains, passes and backdrop ready for some serious landscaping.
Here's where we are as of mid-February and March 2007.
To return to the opening page, click here.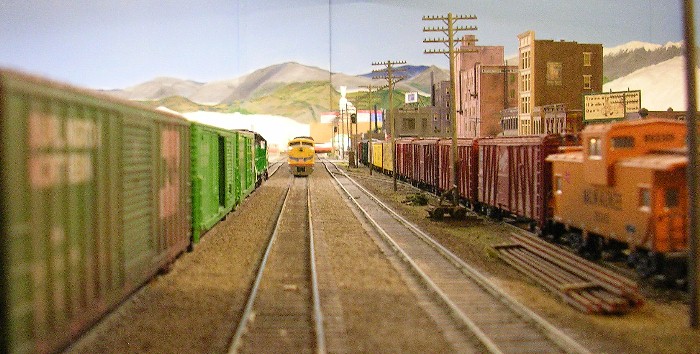 Mainline to the mountains.

Stopping at the White Castle for a quick 5 cent slider.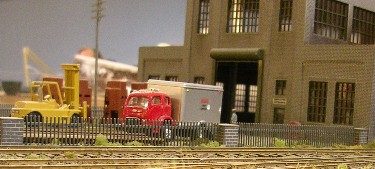 Loading freight for local delivery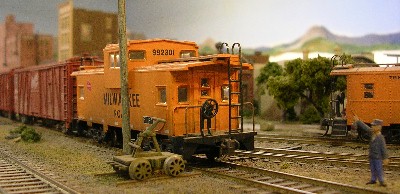 Ready to roll.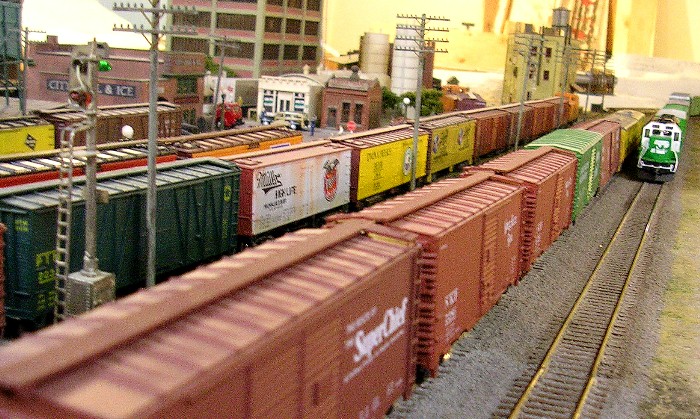 Another train of boxcars arrive in town.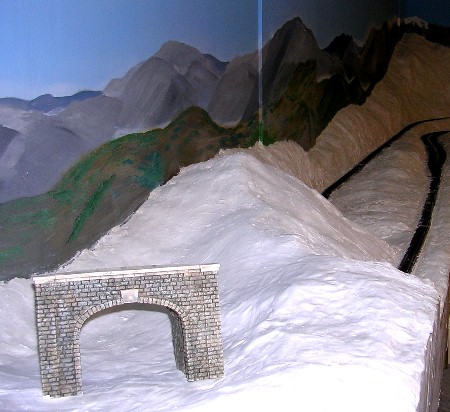 Construction of mountains continues.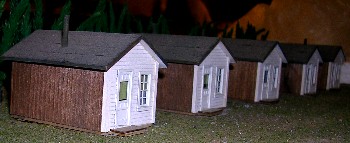 A company town's short-term lodging.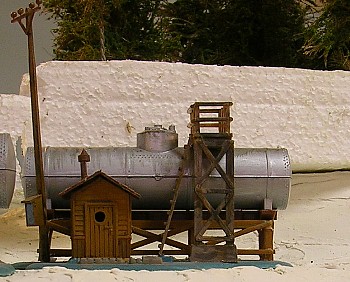 The Hollister tank farm.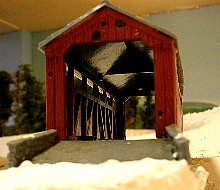 Covered bridge to Hollister.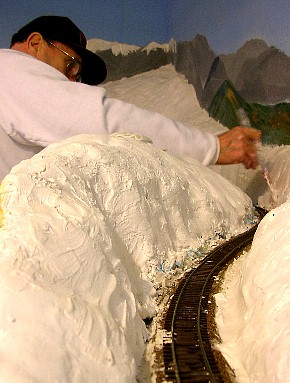 Mountains of plaster.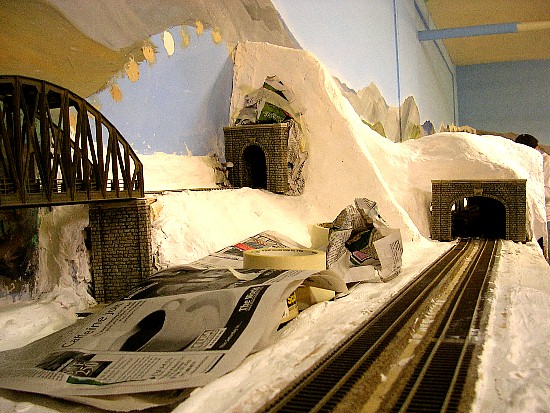 Getting the portals right.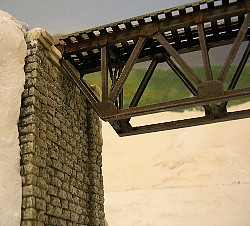 Installed trestle and stone support.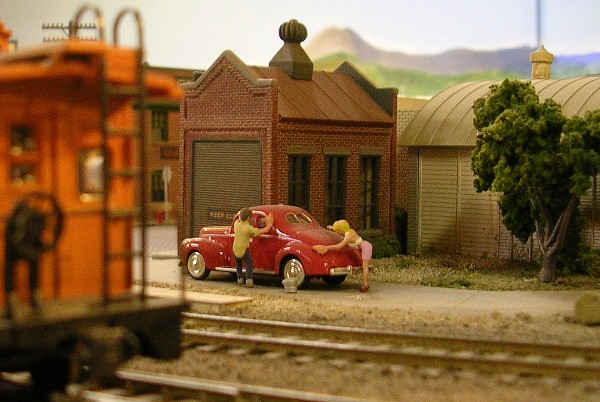 A clean Ford is a happy Ford.